I went home to Clifton's house with him and Caleb on the bus. I first played hockey
 and scored. Then Caleb and I faced off on the Playstation.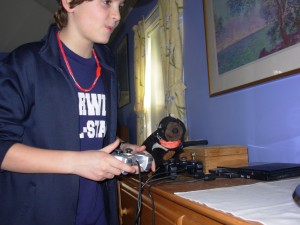 I ran on the treadmill to burn some calories.
 After that I read the Lost Hero
and munched on a fudge cookie.
I was a superstar playing wiffleball against Caleb and Clifton.
I met Bluin the big blue bear, Clifton's stuffed animal like me.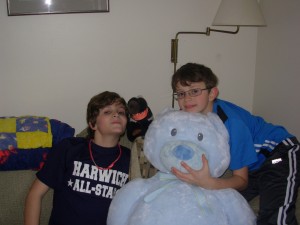 I layed down some funky tunes on the piano.
I also met all-star hockey defenseman Zdeno Chara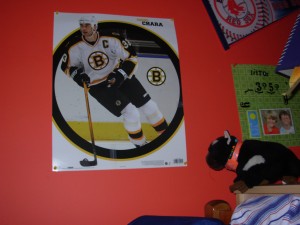 and went to outer space.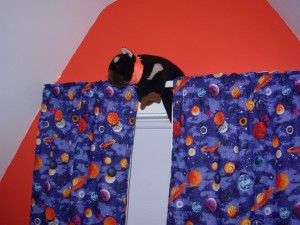 To end my day I played bongos and pool.